Peabo Bryson might be known most as a top-tier adult contemporary balladeer, but when he scored his first Top 20 pop single in 1983 with the Roberta Flack collaboration "Tonight, I Celebrate My Love," the soul-rooted tenor was firmly established with 24 entries on the R&B chart. Bryson continued to scale rare heights throughout the '80s and peaked the next decade. At one point in February 1993, he could be heard on recordings that were simultaneously number one on the pop and adult contemporary singles charts, as well as on the contemporary jazz and classical crossover album charts. The Regina Belle duet "A Whole New World" was at the top of the first two, while Kenny G's Breathless and the studio cast recording of Rodgers & Hammerstein's The King and I respectively topped the latter pair. That same month, Bryson was handed his first Grammy for his and Celine Dion's "Beauty and the Beast," awarded Best Pop Performance by a Duo or Group with Vocal. The feat was repeated the following year when "A Whole New World" took the same category. Since then, Bryson has recorded with less frequency, but has added to his list of achievements with multiple Grammy nominations via his 1999 album Unconditional Love, and a collaboration with Jimmy Jam and Terry Lewis on the 2018 release Stand for Love.
Born Robert Peapo Bryson in Greenville, South Carolina, Bryson started singing backup as a young teenager in the mid-'60s. The first singer he supported couldn't pronounce "Peapo" and consequently referred to him as "Little Willie". The second leader had similar trouble, prompting Bryson to use Peabo as his stage name. Later in the decade, Peabo Bryson made his recorded debut on Now!, a self-released album by Moses Dillard & the Tex-Town Display, featuring his powerful lead turns on "Cry Like a Baby" and "Bring Your Dreams to Me." Dillard, Bryson, and company moved on to cut early-'70s singles for Curtis Mayfield's Curtom label, and then for Bang subsidiary Shout!, including the Dillard–Bryson composition "I Promise to Love You." Soon thereafter, Bryson himself signed to Bang as a songwriter, producer, and arranger. In 1975, he debuted on Shout! as a solo artist with the uptempo Buzz Cason composition "Disco Queen," and was featured on the Bang-issued Top 30 R&B single "Do It with Feeling," a comparatively funky number written by Paul Davis and Michael Zager for the latter's Moon Band. Bryson resumed solo output via another Bang sublabel, Bullet, with the 1976 album Peabo, the source of three A-sides that narrowly missed the Top 20 of the R&B chart.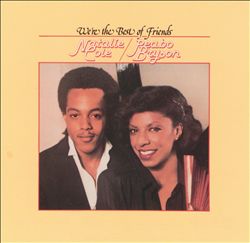 Bryson left Bang for Capitol, where he flourished throughout a six-year period that entailed eight studio albums, most of which were Top Ten R&B hits. The first two LPs, Reaching for the Sky and Crosswinds, were released in 1978, promoted with several major R&B hits including the title tracks, "Feel the Fire," and "I'm So into You," and eventually went gold. Bryson worked so well in tandem that he recorded 1979's We're the Best of Friends with Natalie Cole, and with Roberta Flack made 1980's Live & More and 1983's Born to Love. The biggest single off the latter was "Tonight, I Celebrate My Love," the first of Bryson's four Top 20 pop hits. Bryson had gradually attained a broad audience by crossing over from black radio quiet storm playlists to syndicated pop countdown programs. No momentum was lost in a switch from Capitol to Elektra, his home for the next few years. This phase was highlighted by the soaring ballad "If Ever You're in My Arms," a 1984 single that reached number ten on the pop chart, went number six R&B, and topped the adult contemporary chart. At the end of the decade, Bryson briefly returned to Capitol and topped the R&B chart with a cover of "Show & Tell," popularized by Al Wilson.
During the first few years of the '90s, the singer racked up one achievement after another. In 1991, after Bryson signed with Columbia, Can You Stop the Rain and its title track topped the R&B album and singles charts. "Can You Stop the Rain" itself became Bryson's first Grammy-nominated recording. For Disney's animated Beauty and the Beast, he and Celine Dion contributed the title song, a number nine pop hit. "A Whole New World," recorded with Regina Belle for Disney's 1992 Aladdin soundtrack, fared even better by topping the pop and adult contemporary charts. Kenny G had similar success on the jazz chart with Breathless, featuring Bryson on "By the Time This Night Is Over." The two latter releases, along with the Bryson-enhanced cast recording of Rodgers & Hammerstein's The King and I, were all riding high when "Beauty and the Beast" won a Grammy award in the category of Best Pop Performance by a Duo or Group with Vocal. "A Whole New World" made Bryson a two-time Grammy winner the next year. A mix of sporadic Christmas recordings and proper studio albums followed through the end of the decade. Unconditional Love, released in 1999 on Private Music, contained duets with Roberta Flack and Debbie Gibson and was acknowledged with multiple Grammy nominations.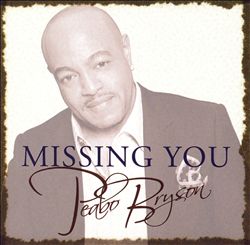 The singer continued to perform throughout the 2000s and 2010s and recorded less frequently, though his approach remained consistent with a reliable emphasis on romantic ballads. Supported by a distribution deal with Concord, he released Missing You in 2007. Eleven years later, he returned with Stand for Love, produced by Jimmy Jam and Terry Lewis and released on the duo's revitalized Perspective label. Bryson co-wrote most of the originals with Jam and Lewis and concluded the set with a live medley of classics, joined by Chanté Moore.